Fashion trends 2023: Here's what fashion experts predict you'll be wearing next season | BY RIVKIE BAUM | CONTRIBUTIONS FROM CHARLIE BELL
Want to get ahead of the game? These are the 21 fashion trends 2023 that style experts predict you'll be wearing next year
You might only just be getting to grips with the winter 2022 fashion trends, but we're already looking ahead to spring/summer. With the month long series of fashion shows across New York, London, Paris and Milan a somewhat distant memory, we now have a an initial blueprint to the next series of trends and we can already see strong patterns emerging for spring/summer 2023, and it's going to be a good one! And whether you wear designer clothes or not, straight-to-market brands watch the shows carefully to decipher which fashion trends the industry is likely to be celebrating in six months' time, using the shows to help to guide their own collections too. 
Although designers aren't governed by anything, in particular, there are often cross-over threads between collections thanks to external influences that gently and independently impact styles. And while trends used to change quite drastically every six months, we're seeing a number of the big fashion trends 2022 sticking around being developed, extended, and updated for the fashion trends 2023, with silhouettes and colors that have been a roaring success set to still have a spot in your wardrobe for the foreseeable. Can't wait six months? These are the best Paris Fashion Week street style trends you can wear now.
FASHION TRENDS 2023: NEW SEASON STYLES REVEALED
With all the spring/summer fashion 2023 shows now over. We have noted down and pulled out the key fashion trends to look out for next year, and while designers stayed true to their own personal style signatures, there were some common key ideas that we expect will trickle down through straight-to-market collections, and into our wardrobes. 
So here are the 21 spring/summer fashion trends 2023 that you need on your radar.  
1. PURPLE HUES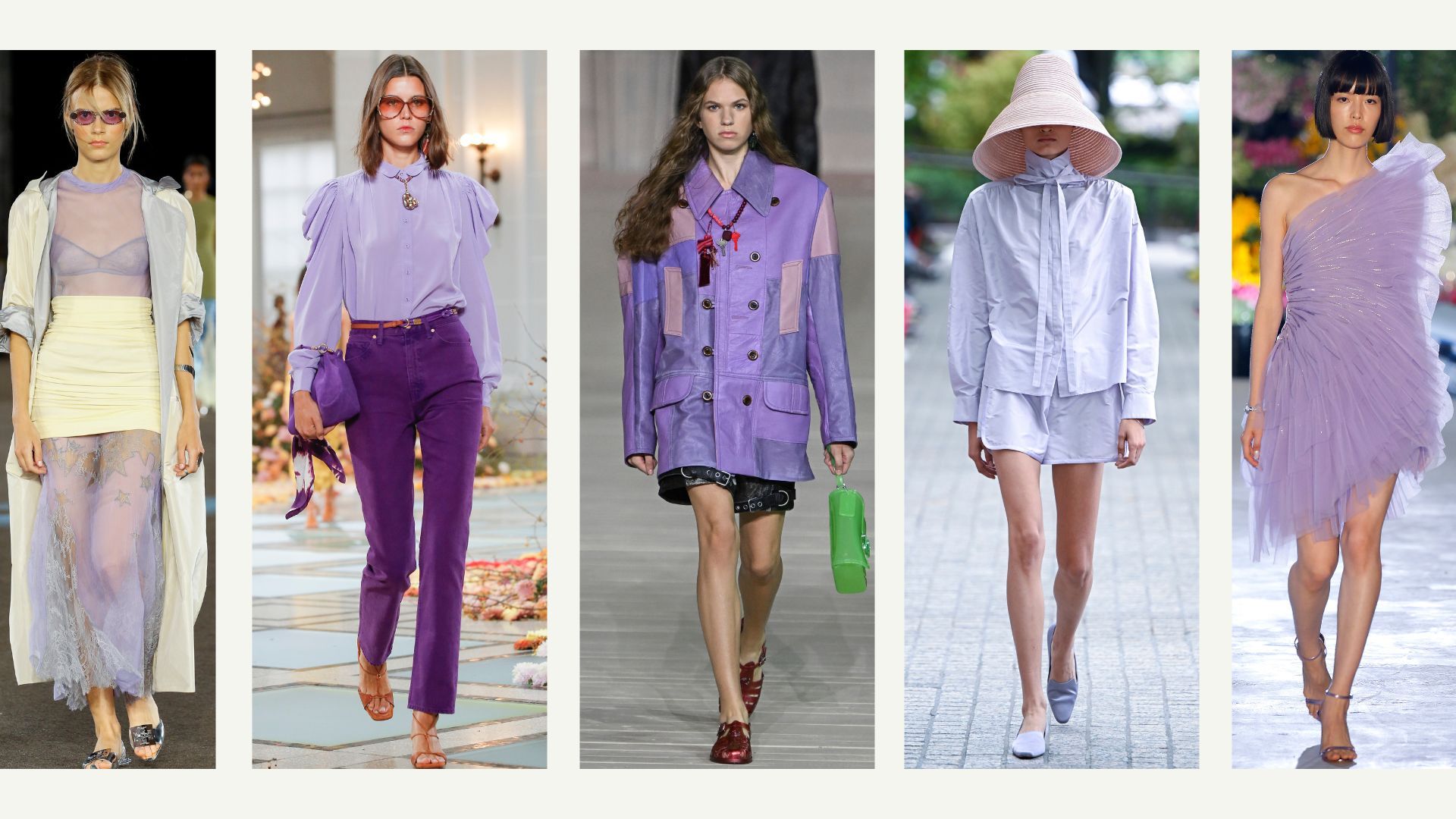 ---